Historic Botanical Garden Pergola Project
Historic Botanical Garden Pergola Project
I've had a few readers ask for more information about some of our projects. We just finished a rather fun historic job here in Fort Worth at the Botanical Gardens. Coincidentally it segues nicely with my recent post on rustic classical buildings. The FW Botanical Gardens were founded on historic natural springs, but became a formal garden in the 1930's under the direction of Hare and Hare a landscape architecture firm.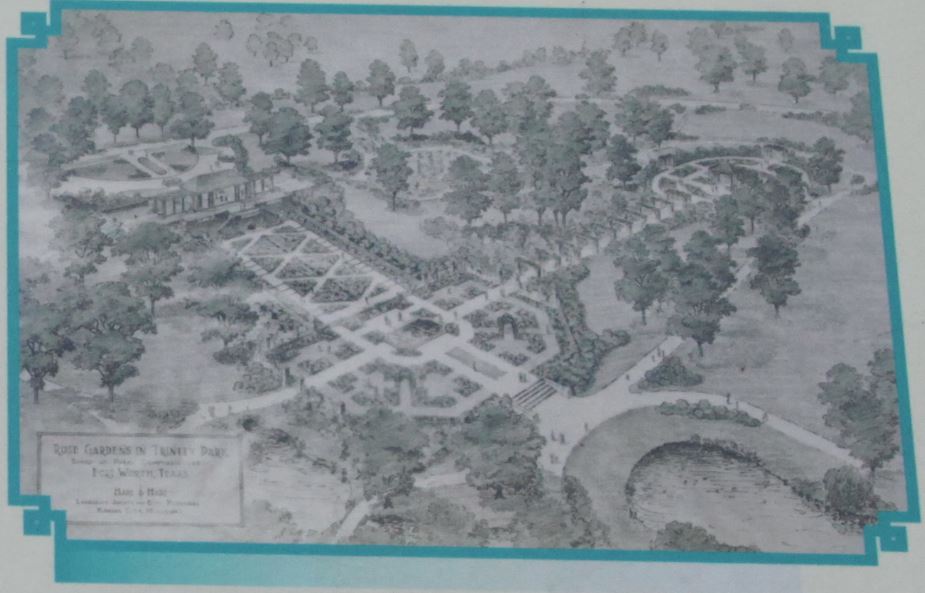 The landscaping and hardscaping are beautiful with the buildings and walls designed for symmetry, order and balance. One of the highlights of the Gardens is the upper pergola that we were privileged to restore using IPE. We worked with Gannon Gries of Bennett and Benner Partners along with the contractor, the Fain Group.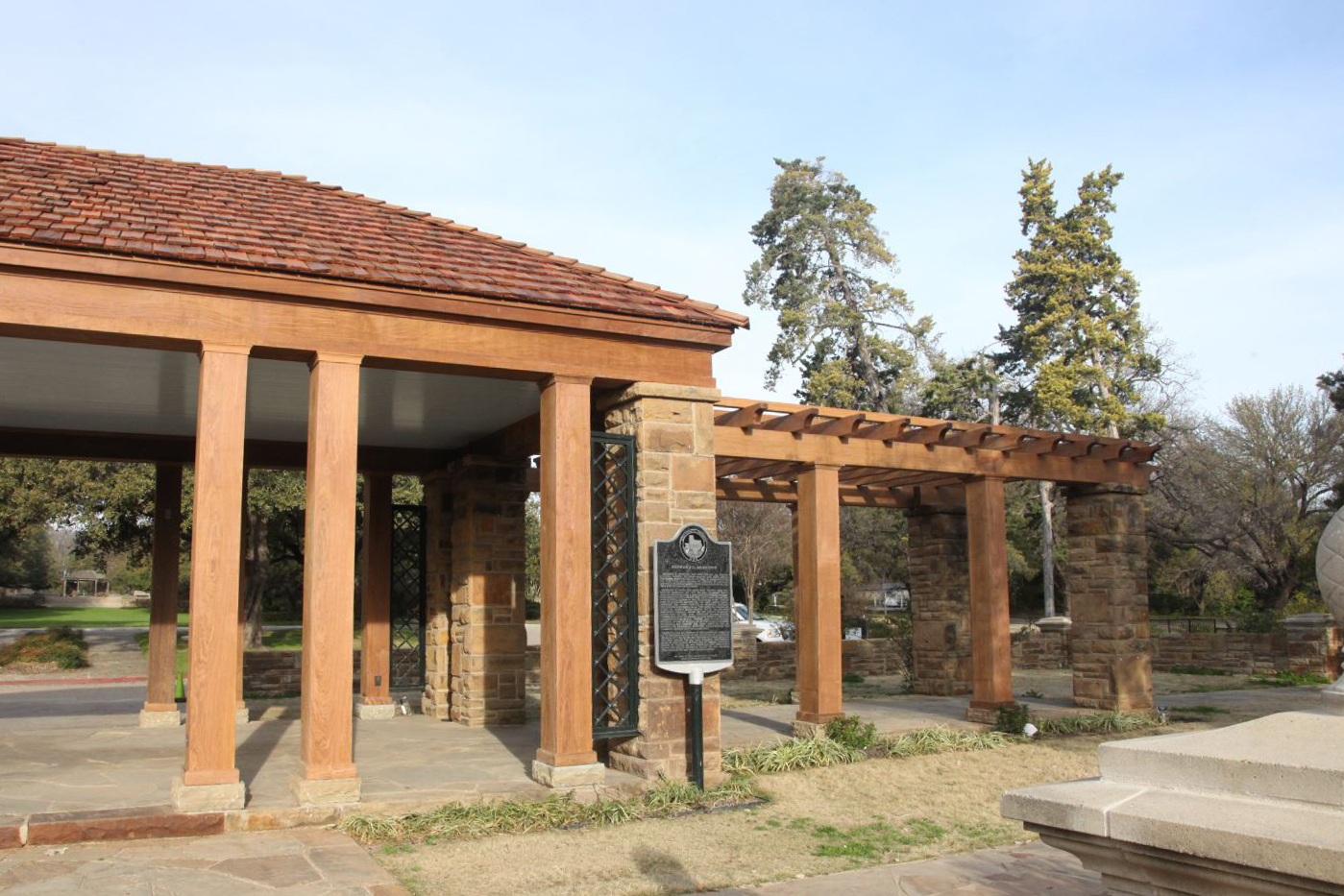 IPE is tropical hardwood that some of you may have used on decks. It is an EXTREMELY hard and sinewy wood that is very difficult to work. The grain of the wood almost rubbery, and it is very dense. Thus it is a great exterior wood, but made our work more difficult. Here are some difficult coping cuts (into the stone) each one took almost 2 days to work out.
The dovetail lap joint was a way we devised to tie together long timbers.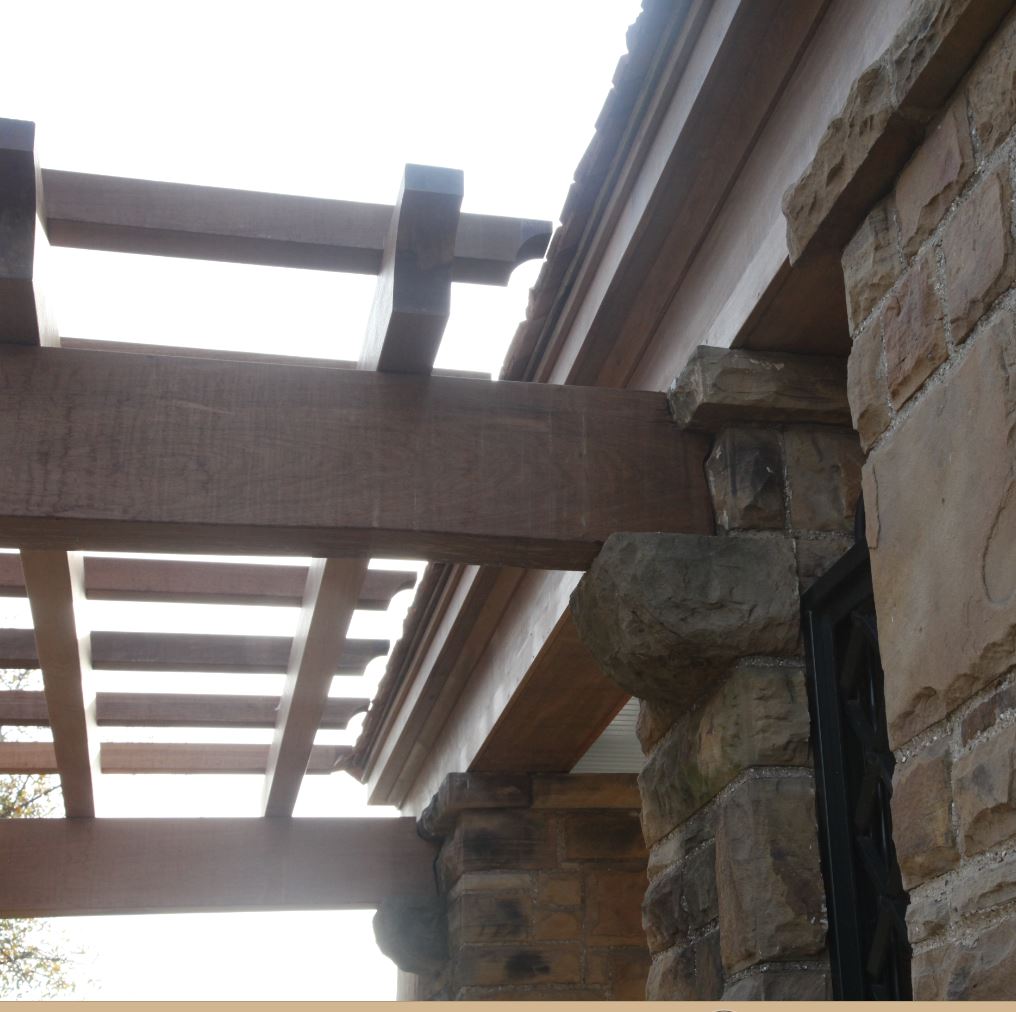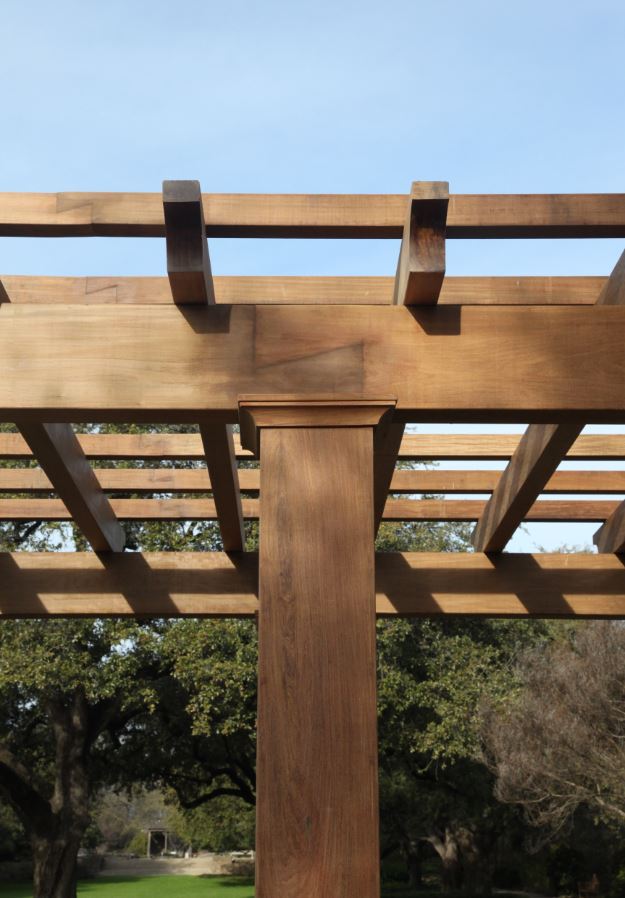 When the Gardens were laid out and built-in the 1930's it was one of the first public work projects in the city. Here a group of men sit in front of it upon its completion.
The pergola/pavilion sits at the top of a large hill that has a fountain cascading down through pools and gardens. Here is a picture looking back up at the pergola from below.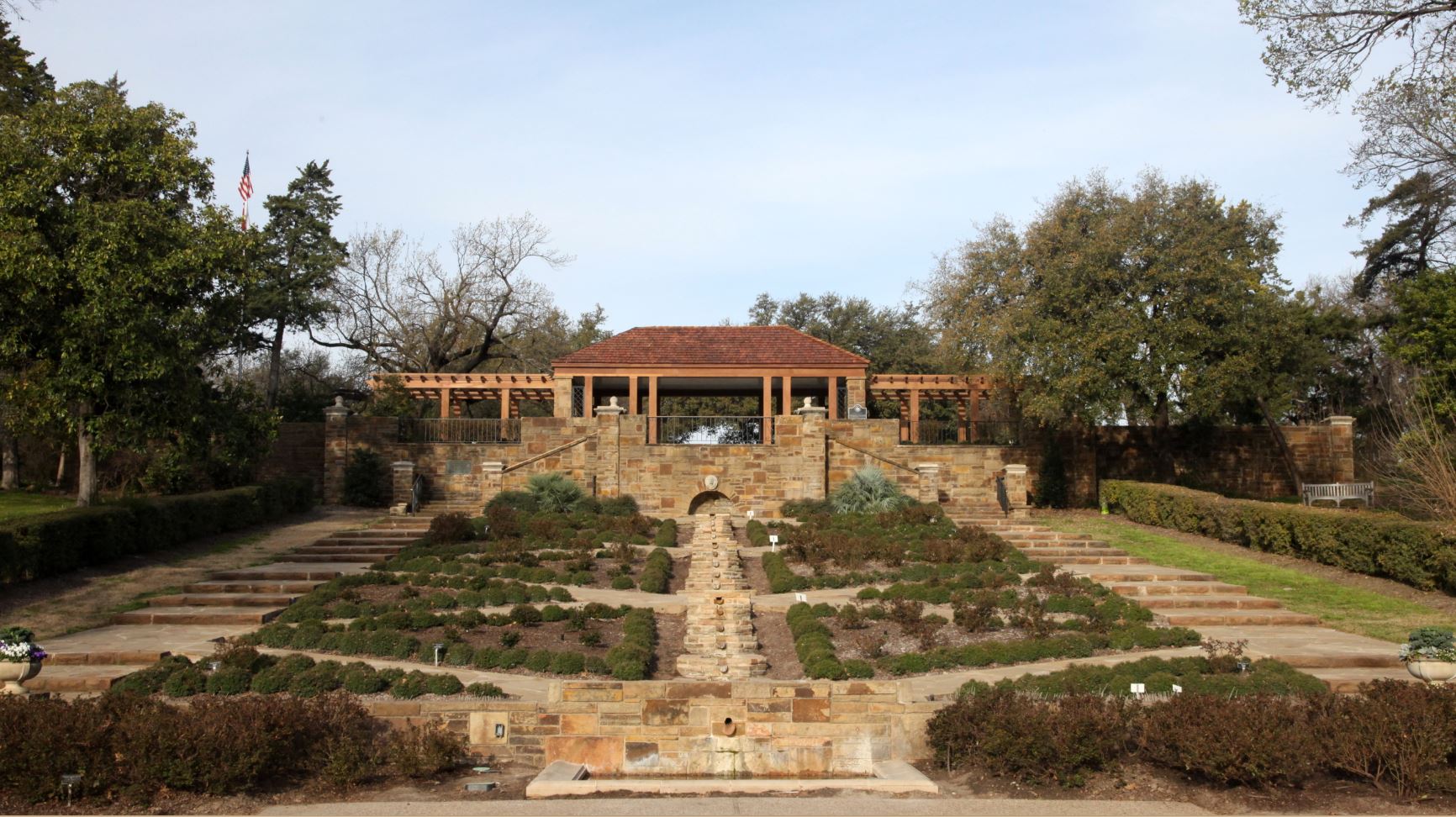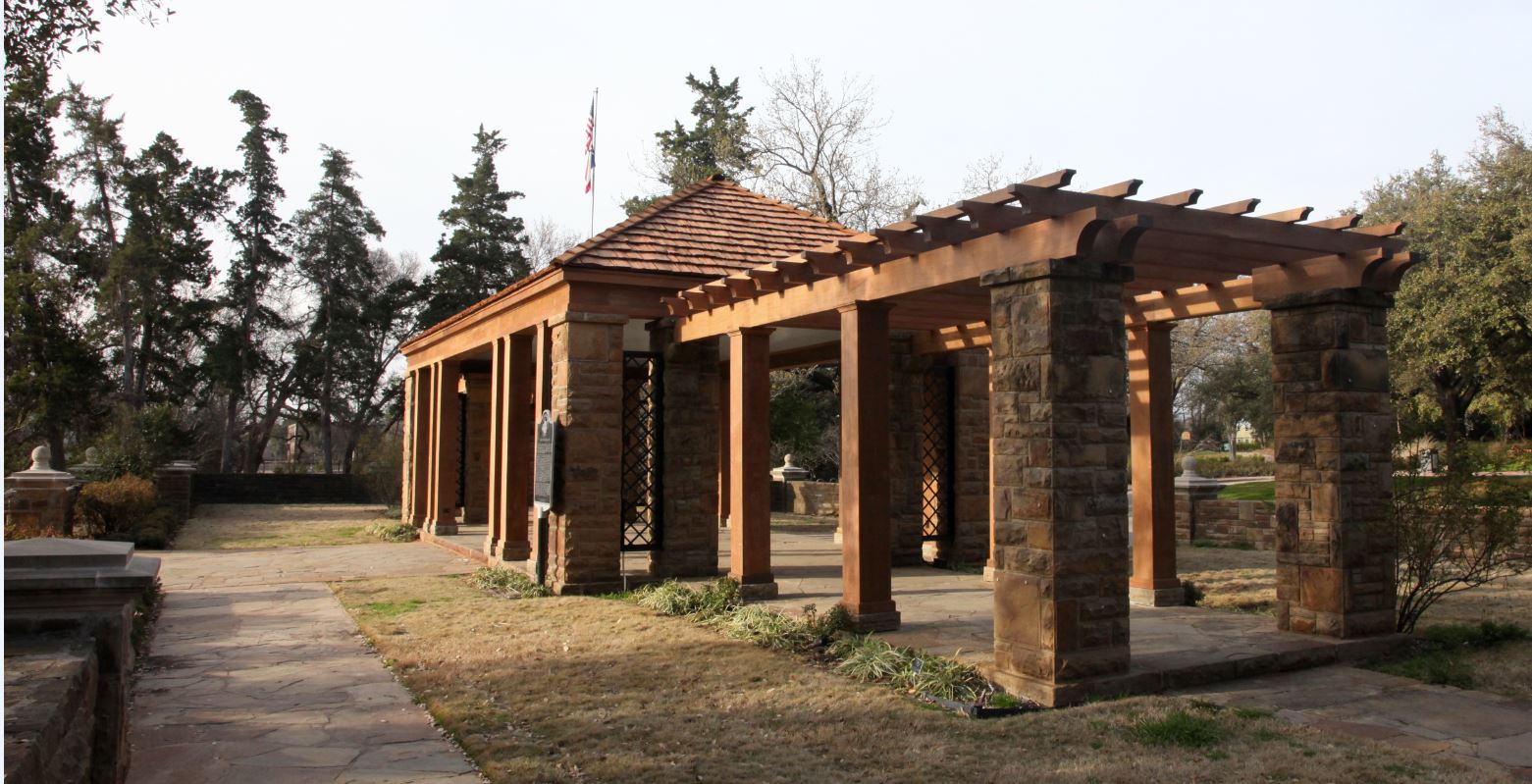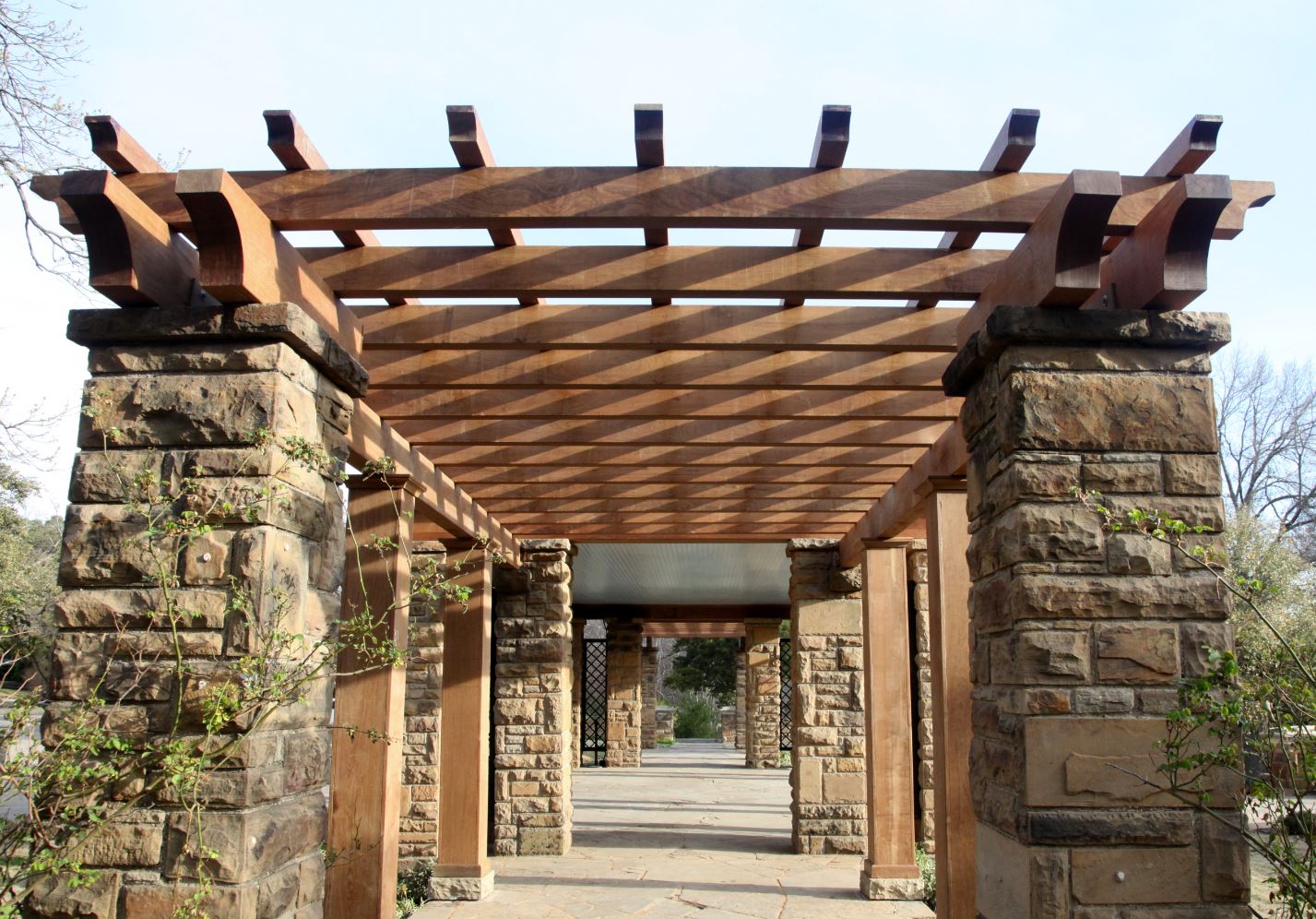 The result I think are quite wonderful and it has been "Timelessly" built to last for at least 100 years.
-B
_________________________________________________________________________
At Hull Millwork, our singular team of master craftsmen excel in fabrication and installation of architectural elements for commercial, civic, historic, and residential projects. View our gallery of millwork projects or contact us today about your next project.