Mark of a Craftsman
You may have noticed our logo on our website, merchandise or even on TV and wondered, what is that? It was drawn by Brent Hull a few years ago and was inspired by history and tradition.
The most popular and recognizable work symbol is Gustav Stickley's. He had a symbol on his work and his furniture. Called a "shop mark", the symbol appeared on his furniture and then later in his books and magazine. For more information on the Stickley's Shop Mark click here.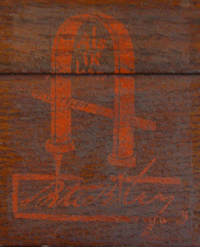 Our symbol was inspired by Stickley and is fueled a desire to brand and define our work. It is made up from 2 parts, a compass and a tree.
The Compass: is an ancient tool. A simple yet effective tool used by master builders to lay out and measure their work. This historical tool would have been very familiar to historical builders and designers. In ancient paintings, God is often portrayed using a compass to measure out the universe. It is a symbol of geometry and especially building. One of Brent's heroes, William Buckland, a master builder from the 18th century, includes a compass in his famous portrait. The compass is an ancient tool of building.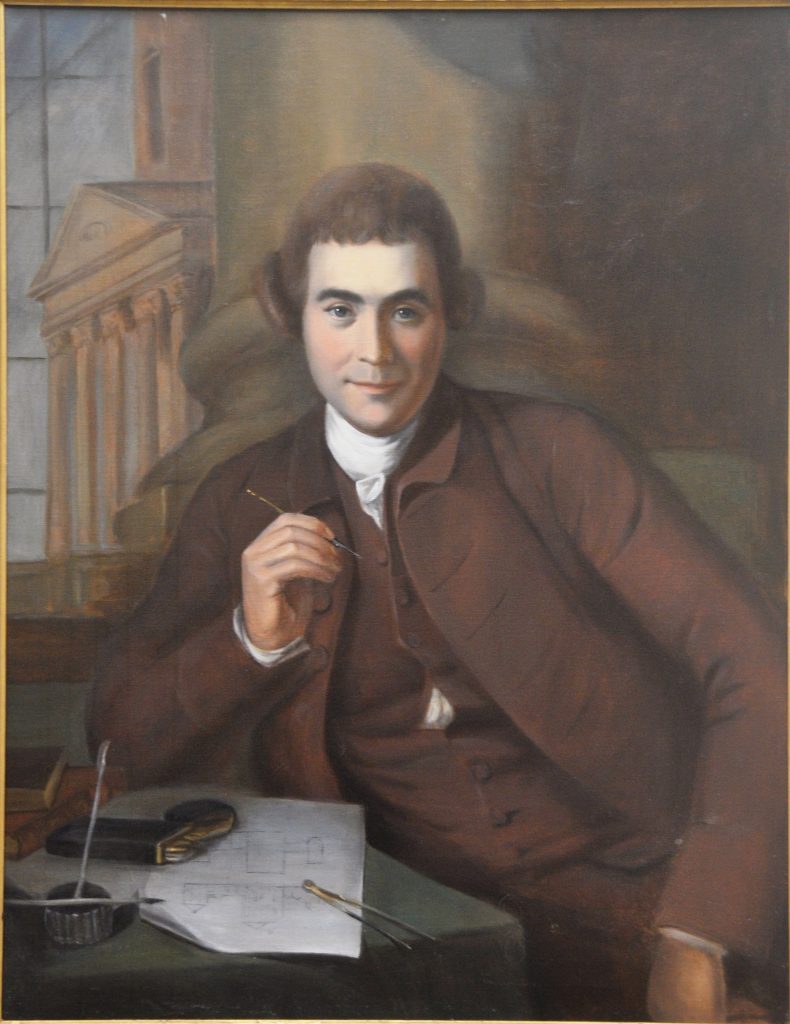 The Tree: We've included a tree for a multitude of reasons. First, it defines our work. Wood is our canvas upon which we express our work. Our logo is meant to represent an old-growth tree. Old growth wood is better than new wood. We are always searching for the best lumber because quality wood assures longevity and  quality. To read more about the various types of old growth woods and why they are important, click here.

Our symbol expresses our passion and the fact that we strive for accuracy, quality and longevity with all our projects.