Star Telegram | New History channel show built around Fort Worth's Hull Historical
by David Martindale
The 21st-century versions of computers, tennis rackets and superhero movies come to mind.
But when it involves architecture, building and millwork, Brent Hull maintains that old-school ways are the best ways.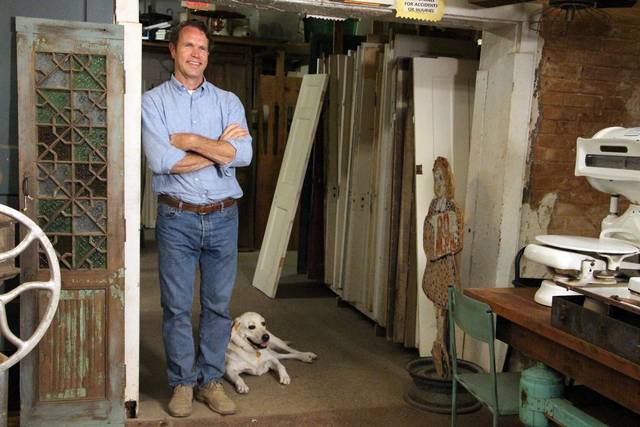 "You're going to get me up on a soapbox," says the owner of Hull Historical, a Fort Worth-based contracting company that is nationally recognized for its restoration and preservation work on historic homes and buildings. "This is something that I'm passionate about."
Hull — who also stars in Lone Star Restoration, a new History channel TV series — is confounded and saddened by contemporary construction practices.
Craftsmanship and tender, loving care have gone missing. More and more, neighborhoods are lined with soulless cookie-cutter structures that go up quick and cheap, as if they have rolled off an assembly line.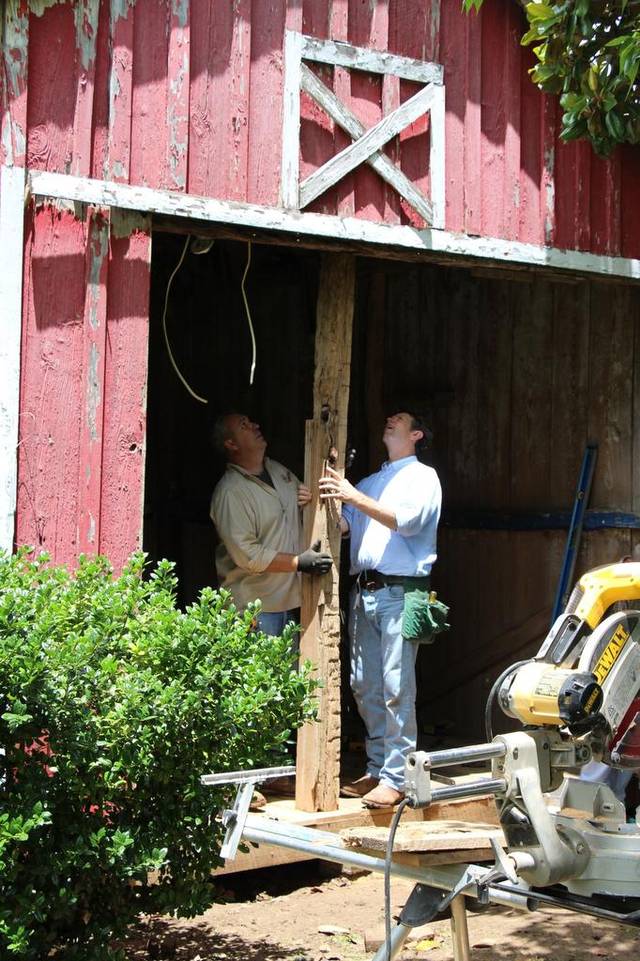 Worst of all, these houses don't stand the test of time the way that buildings of yesteryear have.
"When you see the way houses were built 250 years ago and then the way they're built today, it's like night and day," Hull says. "Everything has changed. The design has changed, the craftsmanship has changed, the materials have changed — and none of it for the better.
"We need to rethink the current culture of the quick build and cheap craftsmanship. Our homes should be built to last and our homes should have character."
Respecting history
This is a sermon that Hull preaches time and again, sometimes with his words, sometimes with his actions. His company, which he started 23 years ago in a garage, is very much in demand, thanks to his expertise in old-school woodworking and his attention to detail.
Hull's résumé includes restoration jobs on a variety of legendary landmarks. They include the Texas State Capitol, the Tarrant County Courthouse, Thistle Hill (one of the most famous homes in Fort Worth) and Winterthur (the Delaware estate of the late Henry Francis du Pont).
Hull Historical also builds new homes using methods grounded in time-tested traditions.
Lone Star Restoration, with a first season of eight one-hour episodes, will allow Hull to share his handiwork and philosophy with an even larger audience.
The entertaining and informative series, premiering at 9 p.m. Monday on History, differs from most home repair and renovation programs, in which a recurring theme seems to be demolition.
In those other shows, there's usually somebody in the make-a-quick-buck house-flipping game who gleefully wields a sledgehammer and chain saw. But Hull and Lone Star Restoration aren't so gung-ho about creating a clean slate and starting over.
"I think the whole flipping movement, the idea of going into an old house and ripping everything out and putting everything new in, is bad," he says. "I think it's bad values for the house and bad for the entire neighborhood. Because it's not a long-term solution. There are other ways that make more sense.
"It would be awesome if people watch the show and say, 'Oh, you mean I don't have to tear everything out and start over?'"
Restore, rebuild
While it's hardly a new idea to celebrate the past and to embrace the customized work of truly skilled laborers, viewers might find Hull's approach to be revelatory.
In Monday's debut episode, Hull Historical takes on a couple of ambitious yet delicate projects.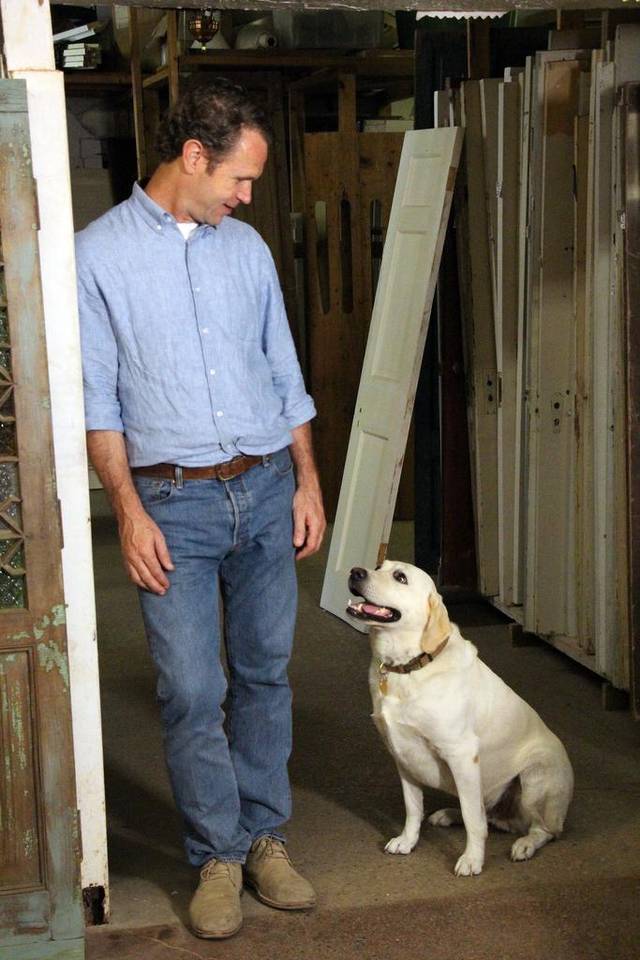 The first job involves rescuing the barn on Nance Farm in DeSoto. Built in the 1870s, it's the oldest structure on the two-acre site and is teetering on the brink of collapse.
Hull and his team devote three days of restoration work to the building that not only will extend its life for 15 or more years, but also will allow tourists to safely go inside and look around for the first time since the farm was designated a Texas historic landmark in 1976.
The other job in the premiere takes Hull to Palestine, where a two-story, 100-year-old home has lost one of its elegant wooden columns in front. Another contractor had tried to repair it, damaged it even more instead, then sawed the 20-foot-tall, 800-pound column into pieces so he could haul everything away.
That's when the owner hired Hull, who works wonders piecing the original materials back together and giving the house its "smile" back.
Ryan Place makeover
In future episodes, Hull says, "We do a bunch of fun, interesting restorative projects that I think are pretty awesome. We rebuild a 1904 pool table. We restore a Prohibition-era liquor vault. We fix a 1950s barrel-back Century wooden motorboat.
"And, of course, we are fixing up a lot of beautiful houses."
There's also going to be an ongoing story throughout the first season that involves a facelift for a 90-plus-year-old house in Ryan Place in Fort Worth. Perhaps you've recently driven past the long-uninhabited home on Willing Avenue and marveled at the miracle makeover.
"The progress of how we restore the Willing house is something viewers will see in each episode," Hull says.
Growing up in Dallas, where he was surrounded by the beautiful homes of the Preston Hollow area, Hull was always interested in building things and working with his hands.
He majored in history and English at Baylor University, then spent two years studying preservation carpentry at Boston's North Bennet Street School, one of the oldest trade schools in America. They teach all sorts of old-world trades there, from violin making to bookbinding.
That education, Hull says, was instrumental in his becoming the craftsman he is today.
After Boston, Hull and his wife, Krissy, a Fort Worth native and fellow Baylor grad, moved back to her hometown.
"I started in my brother's garage on Warner Road in the Forest Park area, then bought a shop south of downtown," he says. "There were times when I wasn't sure the business was going to make it, but most of the time being an entrepreneur is like being an eternal optimist."
Making peace with TV
Hull says he never imagined himself becoming a reality TV personality, though.
He has been approached a few times by production companies. That's inevitable when one builds a stellar reputation the way he has. But making a television show, he says, never seemed like the thing to do.
It was somehow different, though, when he was approached by Red Arrow Industries, a production company based in Knoxville, Tenn., that makes shows for HGTV and the Great American Country channel.
"They were looking for talent for a show on historical preservation," Hull remembers. "I had very low expectations, but we hit it off. They came to Fort Worth to shoot what they call a sizzle reel, which is a two- or three-minute presentation of what the show will be about. Then we made a nonairing pilot.
"And now, about 15 months after all of this started, I'm seeing the promos on TV for our first episode. It's been pretty crazy. And it's kind of weird seeing myself on TV."
Hull might not be totally at ease on camera, but his sidekick seems to lap up the attention.
That would be Romeo, a 4-year-old yellow Labrador retriever that tags along with his best friend to every job site.
"I started taking him with me when he was a pup," Hull says. "My wife was working at the time and we didn't want just to leave him at home, so he ended up going to work with me all the time.
"Now he's with me wherever I go. He goes exploring around job sites. He loves finding lunch that the workmen left behind. We have a ball. He's real obedient and a sweet, sweet dog."
Executives from the network and production company have told Hull that he will be very popular once the show becomes a huge hit — but the surer thing is that Romeo will achieve breakout stardom.
"I don't doubt that, actually," Hull says. "And I don't mind sharing the spotlight with him. He's a special dog, a total charmer."