2021 Palladio Award Recipient
We are honored to announce that Hull Works was the recipient of the prestigious 2021 Palladio Award for Craftsmanship. Our award-winning project, the Lake Forest Showhouse Garden Folly, was a collaboration with Bories & Shearron Architecture of New York and Bulley Andrews Residential Restoration of Chicago.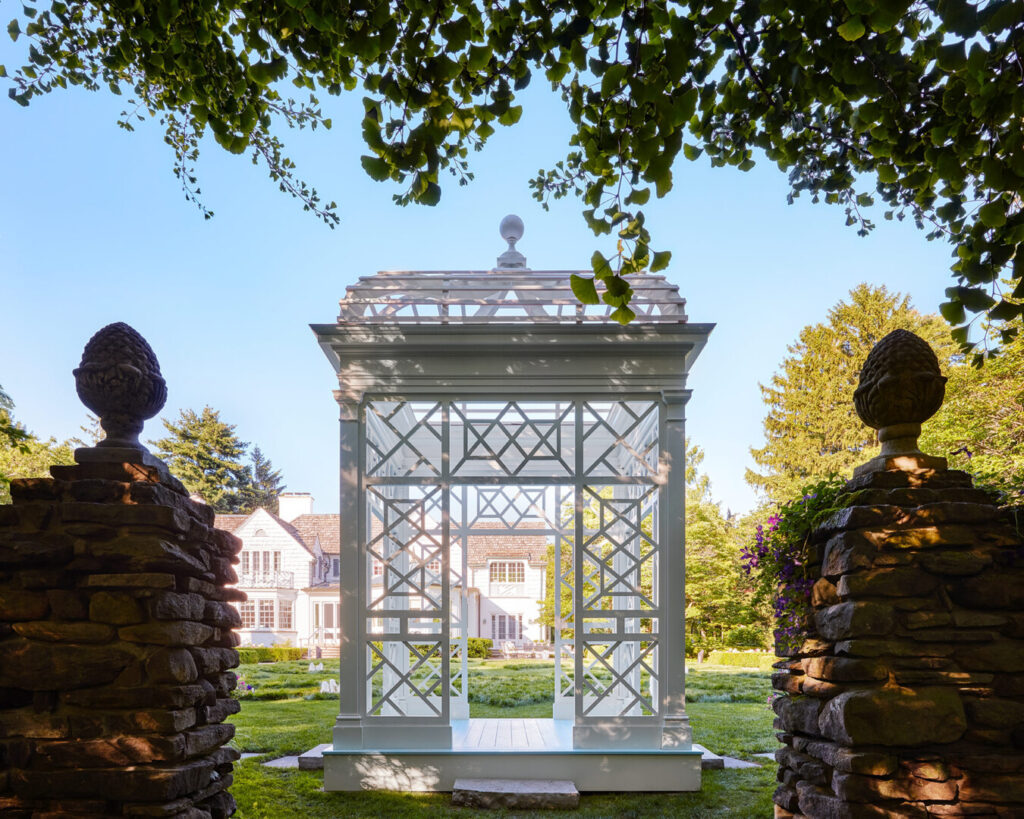 "A garden folly is, by definition, an expression of art and sculpture- a pure celebration of craftsmanship," said Palladio juror and architect David S.R. Andreozzi. "This wonderful, playful object is exactly that-an honor of craft."
The Palladio competition is the only national design awards program that honors achievement in traditional architectural design. The awards are named in honor of Andrea Palladio, the Renaissance architect who created modern architecture for his time while using models from the past for inspiration and guidance. The program applies all the same criteria that Palladio used in his own work- projects must meet all the functional needs of contemporary usage while applying lessons learned from previous generations, to create enduring beauty.
The Garden Folly will be featured in Traditional Building magazine's August issue as well as on period-homes.com.
Palladio Awards will be presented at a gala ceremony on December 1, 2021, at the historic Biltmore Hotel in Coral Gables, Florida, during the Traditional Building Conference.