Tarrant County Courthouse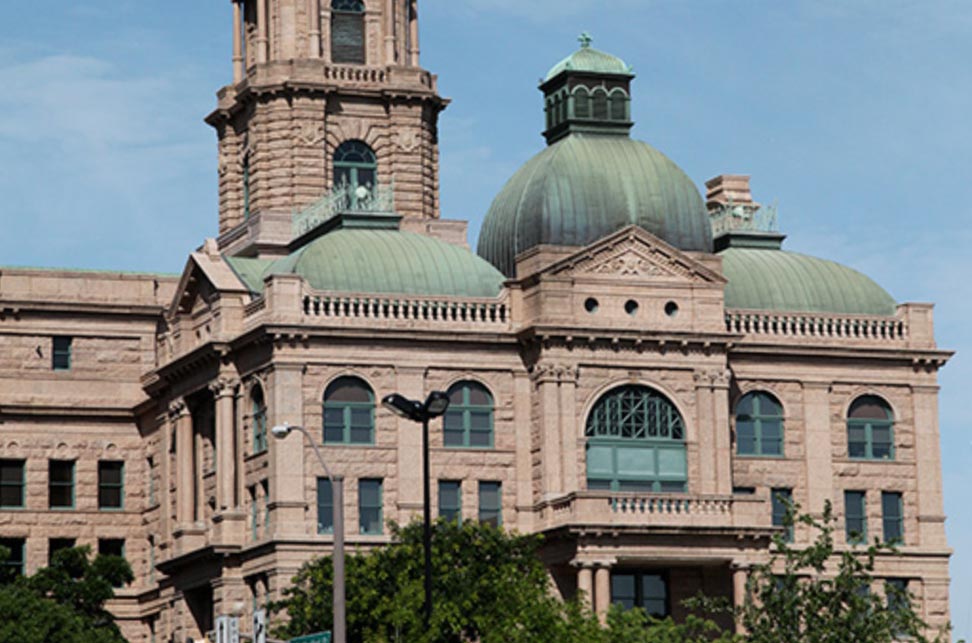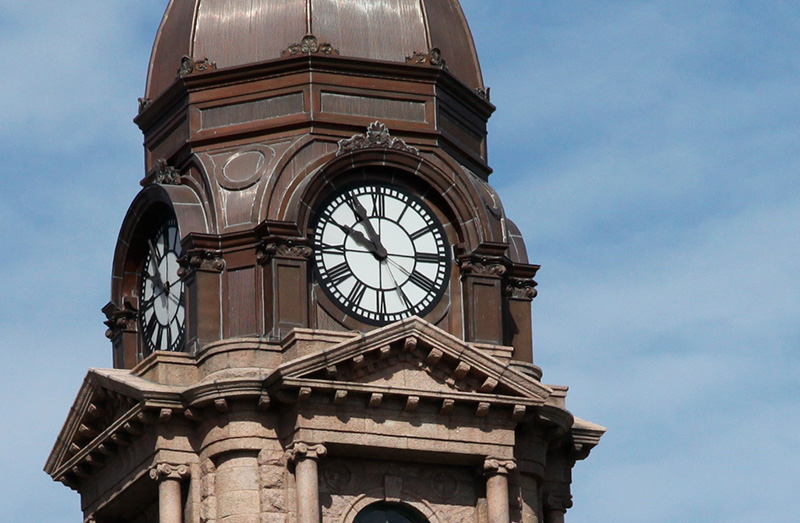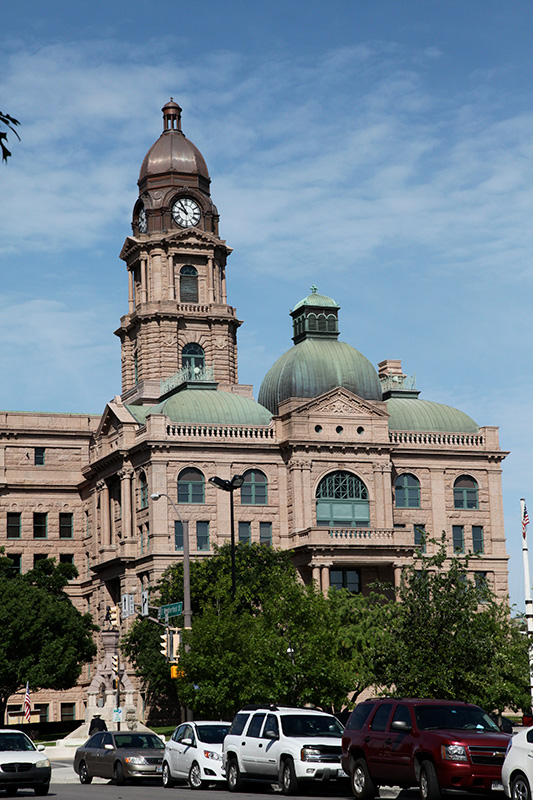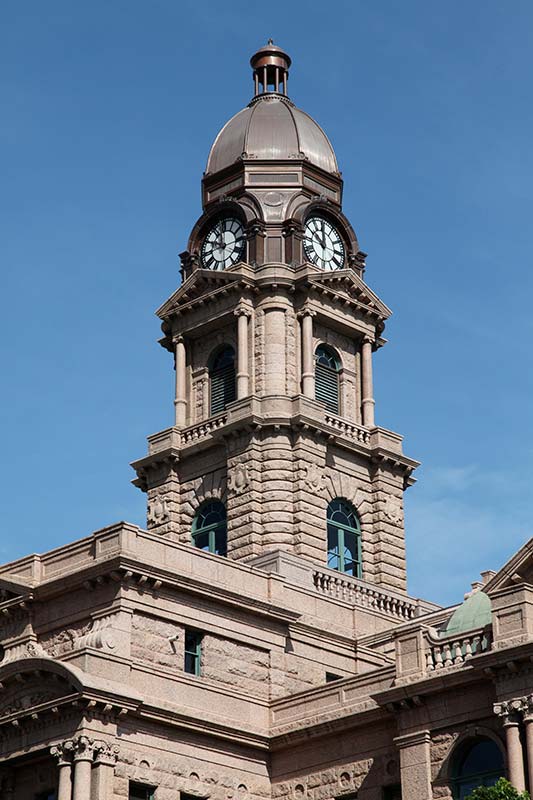 Part of the Tarrant County government campus in Fort Worth, Texas, the Tarrant County Courthouse is a pink Texas granite building in Renaissance Revival style. It closely resembles the Texas State Capitol with the exception of the clock tower.
In 2012, Hull Millwork collaborated in a makeover of the clock tower and restored the western face of the clock, as well as doors and windows in the courthouse.