The History of Window Glass
Window glass may hold clues to determining the age of your home or building.
One of the important lessons I learned studying historic preservation at the North Bennett St. School in Boston was that materials in an old building date themselves. When determining the date or period of an old house, sleuthing when it was built, I look for clues.
For example, carpenters switched from cut nails to wire nails in about 1890. Rim lock hardware evolved to mortise lock hardware after 1870. Slotted screws were made obsolete by Phillip head screws after WWII. Glass can be dated too.
Types of Glass Through the Years
Crown or Table Glass
The history of glass can inform the history of the building it adorns. Glass became an industrialized product after the civil war. The earliest type of glass in America was called Crown or Table glass. This glass was blown into a ball, cut open and spun. These circular pieces of glass were then cut and are identifiable by the circular striations in the panes of glass. This is very early glass, most common before 1800.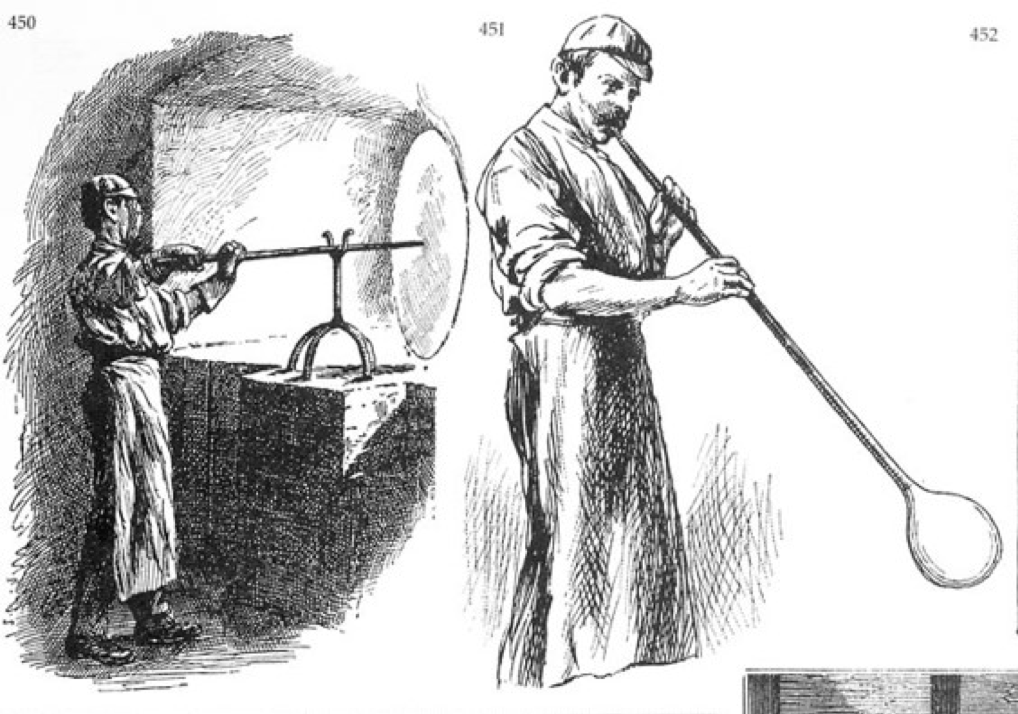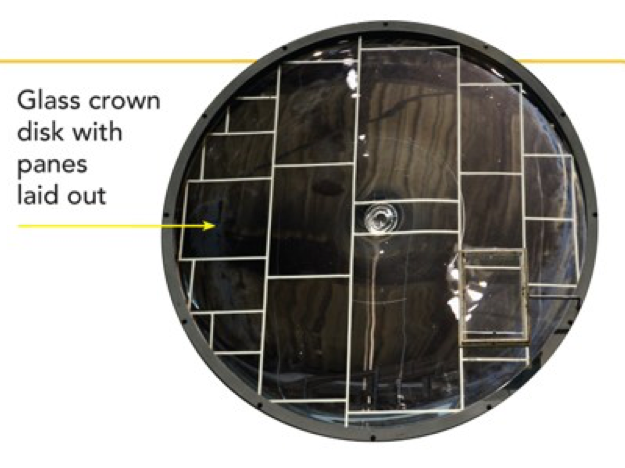 Cylinder Blown
Later, instead of spinning the blown glass, makers found that it was more efficient to throw down the blown glass into a long cylinder. Men would stand on platforms very near the furnace in order to throw and lengthen their tube before cutting. This glass is identifiable because the striations are long lines instead of circular lines. This glass is most common from 1800 until the civil war.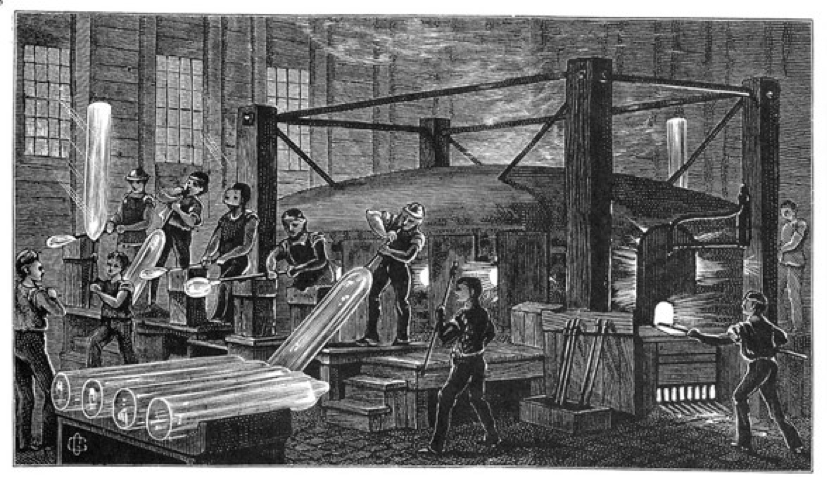 After industrialization, the process and methods for making glass didn't change. However now machines made the process more efficient. Instead of hand blowing and throwing, a machine would drop into a vat of molten glass and lift up, creating a large-long cylinder of glass. This glass was then laid down, cut and graded. Most of this glass appears in homes from 1870 to the 1930's. You can still see the wavy nature of this glass as there still striations as the glass was lifted.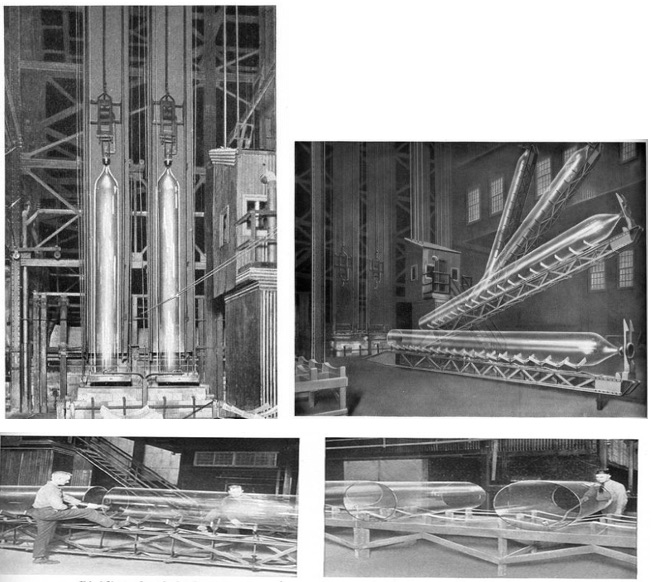 Float Glass
The days of wavy glass end with the rise of float glass in
1940. "Float glass" is made by floating and drying the glass on a bed of molten
tin. There are no stretch marks with this method which is why modern glass doesn't
have the wavy and imperfect character that historic glass has.
Learn more about the float glass process in this video from Pilkington.
If you live in a home built before 1940 you most likely have wavy glass. Now you know why it has so much character. Rest assured it is not falling, slumping or failing. It was made that way.
___________________________________________________________________________
At Hull Millwork we specialize in residential and commercial window restoration work. If necessary, historic glass, either salvaged or restoration glass is chosen to match historic periods. View our gallery of window restoration projects or contact us today about your next project.