World-Renowned Wood Carving Master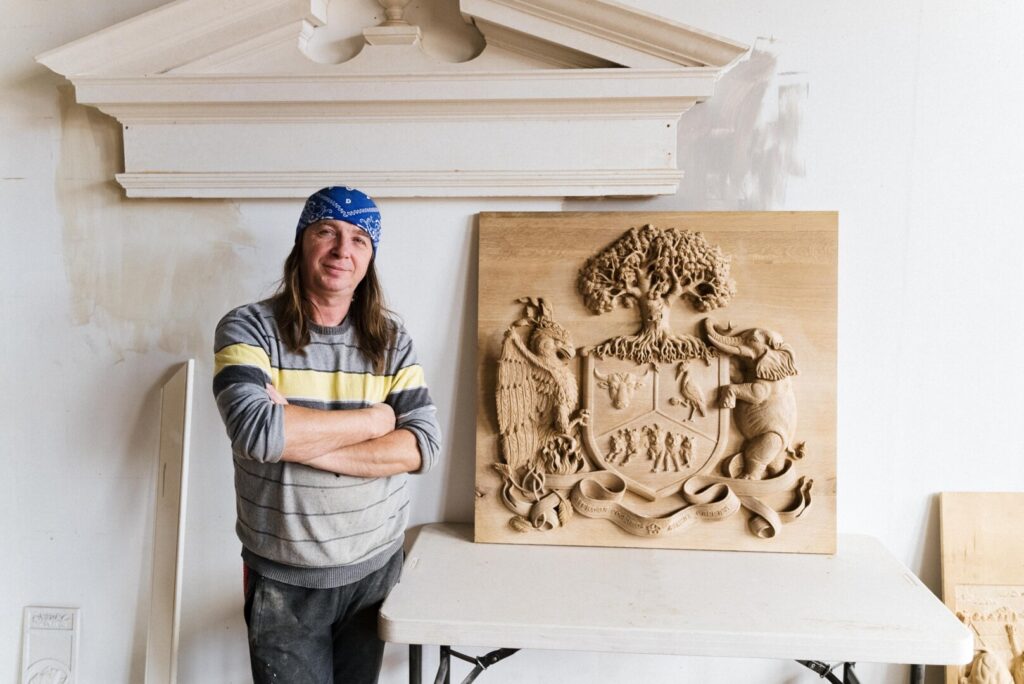 A master craftsman has the proficiency and skill to be able to make something come to life and inspire beauty. Hand-wood-carved masterpieces, like these, add dimension and warmth to a space, and vitality to a room.
Integrating beauty and design into our work is part of Brent Hull's vision and passion for craft. For over a decade, Hull has been collaborating with master craftsman, Vasyl Bevz, in the creation of these the soulful, decorative elements. Vasyl is a graduate of Ukraine's National Union of Folk Art Masters and his work has been delighting clients around the world for over twenty years. From Europe to North America, and in the private collections of three Ukrainian presidents, Vasyl's carvings are heirlooms and a representation of old-world methodology. Though machinery has taken the place of craftsmanship in many forms and rendered hand carving a "lost art," it is easy to appreciate the difference between a machine-made piece and the depth and detail of Vasyl's hand carvings. The Hull Millwork team is delighted to now collaborate with him onsite in Fort Worth, Texas after his relocation to the U.S. as an individual who holds extraordinary ability or achievement in their field.